Grenfell Orphanage
The first orphanage was called "The Childrens Home. Sir Wilfred enlisted a
volunteer by the name of Miss Elenor Storr. The building during the years grew
with the family, so that it was a wonder of odds and patches. Mr. Francis Sayre,
the son-in-law of President Wilson, doubled its capacity.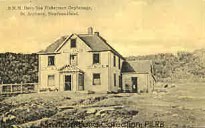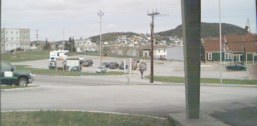 The first Children's Home Orphanage (far left) July 2002 Photo:
W.Q/Bartlett
The Grenfell Children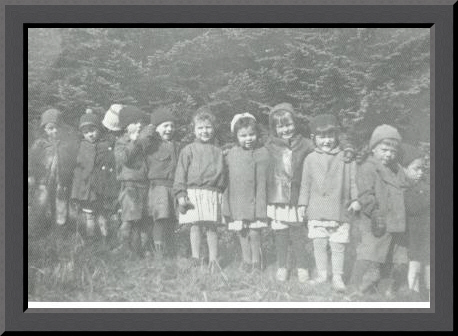 William Quinton/bartlett(second from right) 1946/47
Sister Joy with nurse costume
and brother Wilson (5th. from left)
Do you have photo's "Grenfell Orphanage 1944 to 1948?"
Please e-mail any info or pictures that you would like to
Are you one of the children above?