History of Noddy Bay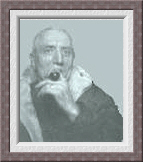 Lancelott Andrew Jones Bartlett of Noddy Bay Photo by Wm T Quinton~Bartlett 1970

Lane Bartlett-Quirpon-1955
Photo's
(pop. 1986, 87). Noddy Bay is a small fishing settlement on the northern
tip of the Great Northern Peninsula, west of Quirpon qv. Noted by that
name in 1763 by Capt. James Cook, the bay was named for the
Atlantic fulmar, which nods its head in flight (see SHEARWATERS).
Noddies once nested in large numbers in the area and were caught for
use as bait. The French name for the Atlantic fulmar is mauve, and the
harbour was sometimes known as Baie aux Mauves or Mauve Bay.
The bay was well known to navigators and migratory fishermen by the
1700s. Noddy Bay's first known English settler was Thomas Spelt, who
was sealing in the area in 1774. When in 1786 French fishermen
objected to his presence he was ordered to leave. By the mid-1800s
other settlers had arrived in Noddy Bay to fish and seal, as nearby
Quirpon became the focus of a migratory fishery out of Conception Bay.
The 1869 Census recorded 34 people in Noddy Bay, with family
names Bartlett, Brewer, Decker, Keefe and Tucker. Shortly thereafter
the arrival of the family of Aquila Eddison from Cupids established what
was to become the most common family name at Noddy Bay.
Seasonal fishermen continued to visit -- 18 vessels in 1921 -- but the
permanent population did not rise much above 50 until after
Confederation. In addition to the inshore fishery, many harp seals were
taken each spring. Most people also did some subsistence gardening
and kept a few sheep or goats. Services, such as schools and churches,
were obtained either at Quirpon or at larger communities nearby, such
as Griquet, and in St. Anthony. The building of the highway in the 1960s
made nearby communities more accessible. Family names of Noddy
Bay in 1992 included Eddison, Hedderson, Tucker and White.
Harold Innis (1940),
E.R. Seary (1959; 1977),
Robert Wells (1960),
Lovell's Newfoundland Directory (1871),
Archives (A-7-2).

INDEX